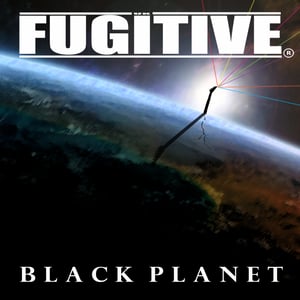 £

9.99 - On Sale
FUGITIVE's album 'Black Planet' rated highly across the globe, gaining massive airplay and interest, - Available NOW on CD. (See reviews below).
Track listing:
01 Fuel
02 Kiss my heart goodbye
03 Miracle
04 Black Planet
05 A lot to lose
06 I'll be there
07 Behind closed eyes (Orchestral mix)
08 Autumn Rain
09 Missing you
10 Crazy
11 Daisy, Roger, Zak & the bumblebee mystery
12 Starlight
Alternatively this release is available as an mp3 download from all major download stores worldwide.
REVIEWS:
'Fugitive never cease to impress me. With perseverance, attitude and talent, surely greatness must be on the horizon for this band'. Chris Nelson - ARFM Radio - Metaltalk.net
'Fugitive's Black Planet album is utterly brilliant'. SFM Rockshow on sfmradio
'Black Planet, 8/10: If you like quality Melodic Hard Rock music, you can't miss this! After all, you won't find many of its quality! Simply...buy it guys!' George "Snaki" Lane - For BeRock Radio MiniZine
'Fugitive's Black Planet is very high-quality, no-nonsense, rock music performed by extremely talented musicians....I thoroughly recommend that you buy Black Planet - it is a damned fine tune! The brilliant track 'Miracle', I personally rate as one of the best rock songs I've heard in the past 20 years'. NABD Chairman - Rick Hulse
'Black Planet exudes enthusiasm and Fugitive's enjoyment at playing their songs. This album is definitely worthy of being in your collection'. Grav – BIKERfm
If you have a soft spot for hair metal, Fugitive is a band that certainly merits a check…"Black Planet" is an album that you can safely add to your list of future purchases. Black Planet stands out for it's use of a darker toned and more ominous guitar theme, a perfect choice for title track and a good choice as the first single pulled from this disc. Olav Martin Bjørnsen – House of Prog.